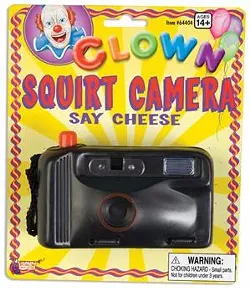 Houston red-light saga becomes absurdist comedy
Many St. Louisans are eagerly awaiting the outcome of a court case that, in a partial ruling earlier this year,
seemed to nullify
the city's ordinance allowing red-light cameras.
But if Houston is any indicator, opponents of the cameras in St. Louis should be careful just what they wish for. Houston has a contract with the same camera company that St. Louis (and many other Missouri municipalities) uses to monitor its traffic lights, American Traffic Solutions.
Last year, 52 percent of Houston residents voted to end the city's contract with ATS and do away with the cameras.
But not so fast. ATS then sued the city for breach of contract, noting that the city signed an agreement with the camera vendor until 2014.
Now ATS claims it is owed $25 million for the city backing out of the contract. Lawsuits are flying and the city has flipped the cameras off, on and off again when the city council finally decided the hell with it and repealed the ordinance.
Houston Press
has all the details in a story this week titled, appropriately enough,
The Red-Light Camera Circus
.
Correction:
This post originally stated that the cameras are currently on in Houston. They are not after the city council voted last month to repeal Houston's red-light camera ordinance.