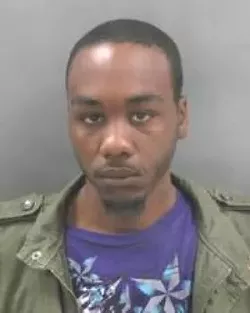 Most men buy themselves a celebratory cigar when they welcome a child into the world.
Jarrett Lamar Reed bought himself one when he took a child out, according prosecutors in St. Charles.
Authorities say Reed, 22, was watching a three-month-old girl on August 26 when the infant began to cry. He then allegedly shook the baby until it stopped crying. Afterward he left to buy a cigar.
He was watching TV inside the apartment along Bel Rae Court in St. Charles when the child's mother returned home to find the baby dead. Reed was charged today with abuse of a child resulting in death. He's being held on $100,000 cash-only bond.