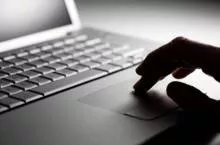 Come get your $125 laptop!
A St. Louis non-profit that recycles and restores computers, electronics and other surplus equipment from local businesses is currently hosting its second annual Back to School computer sale.
The sale, ongoing at 647 E. Holly in St. Louis, features $125 laptops, $40 complete personal computers, as well as other electronic devices priced to sell. The sale will run while supplies last. Then, this weekend, on both Saturday and Sunday, guests are encouraged to make even swaps -- trading out their old electronics for working ones.
The sale is run by Wits, Inc., which works to reintroduce old electronics back into the community for educational enhancement -- thereby minimizing material left in landfills.
Last year was the premiere of the sale, and Wits, Inc. took in as much as eight million pounds of electronics. "We take anything that has a cord, circuit, takes batteries or gas," Angela Haas, President/CEO of Wits, Inc., says. "Our mission is to keep the working equipment in our communities and help our communities grow."
Another way the organization contributes to the community is by offering student internships in various skill areas and employing those in need. With a zero percent landfill policy, the non-profit recycles everything it can't sell or give away at its facilities.
Good news: All items purchased at the event will be tax free. "Because we are a charity, we are able to pass that exemption onto customers," Haas says. Any profit goes towards the purchase of software for the recycled computers and to help cover program costs.
Last Christmas, the organization was able to donate 100 complete computers to needy families. This year, Haas says, they will be donating 500 computers.The sale began September 6 and is running each day from 9 a.m. to 5 p.m. through Sunday, September 11. The Free and Swap portion of the sale will only take place on Saturday and Sunday.