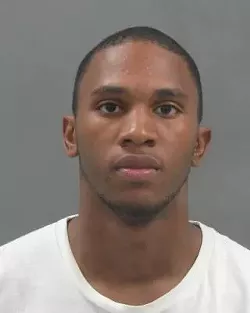 Brown: Teen faces additional charges for auto theft and resisting arrest.
The St. Louis Circuit Attorney's Office on Friday charged 17-year-old Steven Brown with first-degree murder and armed criminal action in the
killing last week of Terrell Mallory
.
Mallory, 20, was shot multiple times around 8:40 p.m. August 14 while stepping out of a home in the 4500 block of McMillan Avenue. Police suspected Brown right away but weren't able to locate him until later in the week. Mallory and Brown were acquainted, according to police.
Brown lives in the 4500 block of McMillan where the murder occurred. Court records indicate that Brown was indicted in January after another incident in which he allegedly attempted to steal an automobile and resisted arrest. Those charges remain pending.