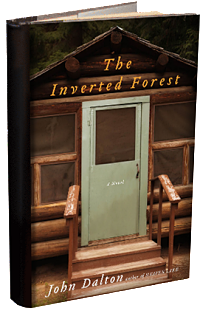 Here's your weekly St. Louis bestseller list for the week ending July 31, as compiled by the St. Louis Independent Booksellers Alliance and based on sales at Left Bank Books, Main Street Books, Pudd'nhead Books, Subterranean Books and Sue's News.
One of the subsidiary functions of the local bestseller list, besides letting you know what your fellow citizens are buying, is keeping a record of who's been coming to town to read and flog their books. At the top of this week's adult list, just below the now-omnipresent Go the Fuck to Sleep, is Cloris: My Autobiography by the incomparable Cloris Leachman (a.k.a. Frau Blücher -- neighhhhhh!), who spoke at Left Bank Books on July 29.
Maggie Stiefvater also came to town -- you can tell because all three books in her Shiver trilogy, which concerns love and werewolves (with nary a sparkly vampire in sight!), are on the Children's/YA list instead of just one or two.
John Dalton didn't have to come to town because he already lives here, but the UMSL English prof did give a reading of his latest book, The Inverted Forest. Before he took to the podium, Dalton sat down for an interview with Daily RFT in which he talks about the inspiration for his story of tragedy at a camp for developmentally-disabled adults in the Ozarks. You shouldn't need a reading, though, as a pretext for picking up The Inverted Forest, which is one of the best books we've read this summer. (His first book, Heaven Lake, is pretty good, too.)
Full lists after the jump:
Adult Bestsellers:
1. Go the Fuck to Sleep by Adam Mansbach and Ricardo Cortés 2. Cloris: My Autobiography by Cloris Leachman 3. The Help by Kathryn Stockett 4. A Game of Thrones by George R.R. Martin 5. Tinkers by Paul Harding 6. Serial by John Lutz 7. Amazing Journey: Metamorphosis of a Hidden Child by Felicia Graber 8. The Inverted Forest by John Dalton 9. Ghost Story: A Novel of the Dresden Files by Jim Butcher 10. Room by Emma Donoghue
Children's/YA Bestsellers:
1. The Hunger Games by Susanne Collins 2. Forever by Maggie Stiefvater 3. Miss Peregrine's Home for Peculiar Children by Ransom Riggs 4. Mockingjay by Susanne Collins 5. Shiver by Maggie Stiefvater 6. Thirteen Reasons Why by Jay Asher 7. St. Louis Cardinals ABC by Brad M. Epstein 8. Remarkable Animals: 1000 Amazing Amalgamations by Tony Meeuwissen 9. The Maze Runner by James Dashner 10. Linger by Maggie Stiefvater