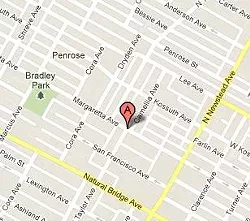 Sixteen-year-old Michael Brown of the 5000 block of St. Louis Avenue was found shot to death in the Penrose Neighborhood of north city early yesterday morning.
St. Louis police report that they arrived to the 4500 block of Margaretta to find Wilson lying dead in the middle of the street from gunshot wounds.
A few blocks away police identified another shooting victim. A 30-year-old man discovered in the 4600 block of Sacramento.had been shot in the knee. Investigators were working yesterday to determine if the shootings were related.