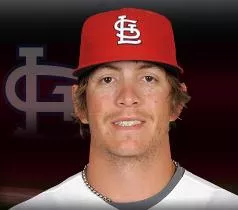 Colby Rasmus is now a Toronto Blue Jay.
Tony Rasmus, the outspoken father of Colby Rasmus, has weighed in on his son's trade yesterday from the Cardinals to the Toronto Blue Jays. (A trade, btw, that
RFT
's baseball columnist, Aaron Schafer, calls one of the
"stupidest, most asinine moves"
he's ever seen.)
In an interview yesterday, the elder Rasmus blames Cardinals' manager Tony La Russ for his son's fall from grace in St. Louis.
"Tony needed pitching and wanted to force the GM into making a trade, so he belittled Colby to the fans," Tony Rasmus told the
Toronto Sun
. "Tony would like to have 25 pitchers ... like he thinks he has to put his stamp on every ball game."
To read even more opinions from Tony Rasmus, check out our March 31 feature story,
"Shit Colby Rasmus' Dad Says."