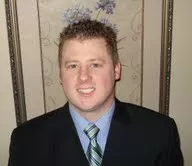 Matt Hay was an Arnold alderman when he began fighting to curb the use of red-light cameras.
I joined host DJ Wilson of
Collateral Damage
on Monday to interview Matt Hay, founder of
wrongonred.com
.
Hay is perhaps Missouri's foremost expert (and biggest critic) of red-light cameras or -- as he calls them -- "scameras."
You can listen to our interview by clicking over to
KDHX's website
. Topics we discussed Monday included the status of a lawsuit against red-light cameras in St. Louis, as well as the action in the Missouri legislature (and elsewhere) to do away with the controversial technology.