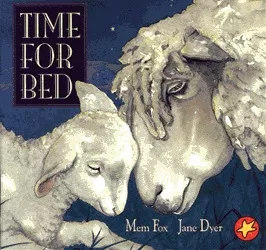 Hey kids, it's time for fucking bed.
Here's your weekly St. Louis bestseller list for the week ending July 10, as compiled by the St. Louis Independent Booksellers Alliance and based on sales at Left Bank Books, Main Street Books, Pudd'nhead Books, Subterranean Books and Sue's News.
Way to go parents of St. Louis! Though some people had their doubts, you have made it clear that you understand that Go the Fuck to Sleep, while short and full of pictures, is not for children. How do we know that? Well, because over on the children's list, you've made Time for Bed, a picture book by Mem Fox and Jane Dyer the number-three bestseller. Time for Bed also concerns bedtime, has pictures of sleeping animals much like Go the Fuck to Sleep, but not a single cuss! (Before I Go to Sleep by S.J. Watson is also a bestseller, but it's most definitely not for kids.)
In other news, East St. Louis finally gets its due in books this week with two titles on the adult list: The Making of an All-American City: East St. Louis at 150 by Mark Abbott and East St. Louis (Images of America) by Bill Nunes and Andrew Theising. And The Light Bringer, a supernatural police thriller by local cops Chris DiGiuseppi and Mike Force, made its debut at number nine.
Full lists after the jump.
Adult Bestsellers:
1. Go the Fuck to Sleep by Adam Mansbach and and Ricardo Cortés 2. The Help by Kathryn Stockett 3. State of Wonder by Ann Patchett 4. Stan Musial: An American Life by George Vecsey 5. The Greater Journey: Americans in Paris by David McCullough 6. The Elements of F*cking Style: A Helpful Parody by Chris Baker and Jacob Hansen 7. The Making of an All-American City: East St. Louis at 150 by Mark Abbott 8. The Light Bringer by Chris DiGiuseppe and Mike Force 9. Before I Go To Sleep by S.J. Watson 10. East St. Louis (Images of America) by Bill Nunes and Andrew Theising
Children's/YA Bestsellers:
1. The Hunger Games by Suzanne Collins 2. The Wimpy Kid Do-It-Yourself Book (Revised and Expanded Edition) by Jeff Kinney 3. Time For Bed by Mem Fox and Jane Dyer 4. Princess Peepers Picks A Pet by Pam Calvert 5. Super Diaper Baby #2: The Invasion of the Potty Snatchers by Dav Pilkey 6. The Book Thief by Marcus Zusak 7. Passion by Lauren Kate 8. The Penderwicks at Point Mouette by Jeanne Birdsall 9. Diary of a Wimpy Kid by Jeff Kinney 10. I Am Number Four by Pitticus Lore