St. Louis police have identified the 28-year-old man shot to death yesterday inside his home in the 5100 block of Wabada.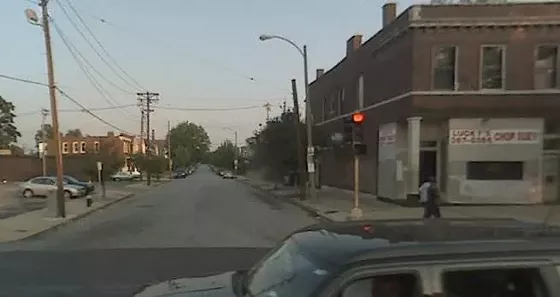 The 5100 block of Wabada as viewed from Union Boulevard.
According to police, Edward J. Cassell was at his home earlier in the day with a friend. The friend briefly left Cassell's home in the Kingsway West neighborhood, and upon returning around 10:15 a.m. found Cassell shot multiple times. He was pronounced dead on the scene. As of this morning, police didn't have any witnesses. An investigation is ongoing.