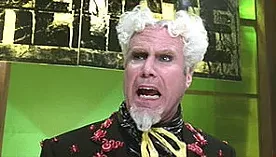 This bullpen management really does make me feel like I'm taking crazy pills.
You all know that old trope, the one about the definition of insanity, right? You know, doing the same thing over and over and expecting different results? Yeah, there you go. We've all heard it before.
Well guess what? We don't have to look for a textbook in order to find a textbook example. We have a perfect illustration of insanity -- and possibly a little insane stubbornness-slash-stupidity -- right here in St. Louis on our baseball team.
In fact, I would argue the continued presence of Ryan Franklin on the Cardinals' roster makes the previous definition pretty much completely obsolete at this point. Never in my life have I seen a professional franchise involved in such an utterly incomprehensible situation.
Franklin pitched last night in the Cards' 6-2 victory over the
Baltimore Orioles
, and he was, as has been the case since day one of the 2011 season, not good. The O's scored two runs on the night, and both of them came off Franklin. He faced four hitters, gave up three hits (missing only a triple of the cycle), and the one out he did get came on a line drive to left. That's three line drives and a homer, for those of you keeping score at home.
Aside from Franklin, the pitching on the night was brilliant. Kyle Lohse was solid if not spectacular. Lance Lynn was spectacular. Fernando Salas came in and cleaned up Franklin's mess in short order, then pitched a painless ninth inning to secure the victory.
For Franklin, it was his sixth appearance in the month of June. In those appearances, he threw a total of 9.1 innings, allowed 11 runs on 18 hits, and held the opposition scoreless exactly one time. The manager has expressed hesitance to use Franklin at home, for fear the notoriously tough fans of St. Louis (sarcasm alert), would crucify him.
So I have to ask, for what seems like the hundredth time, why is Ryan Franklin still on this team?
He's not getting any better. He's not pitching often enough to find a rhythm, and you can't trust him enough to put him out there in anything but the most out of reach contests. He came in last night with a six run lead and had to be yanked because it looked like the game was in danger of getting away. He can't pitch at home because the fans might be mean to him when he gives up his next 500 foot bomb. And yet we still see him taking up a roster spot that could go to someone who might actually contribute something to the club.
The Cards are playing in the AL right now, so they could use an extra bench bat to DH, but instead they're still carrying this ridiculous eight-man bullpen. I long ago gave up trying to make any sense of this situation, but it's gotten to the point I almost can't believe it's still going on.
The Cardinals cut ties with Miguel Batista when his pitching finally reached a point no one could possibly argue he wasn't costing the team games. Franklin has been costing the 2011 Cardinals games since Opening Day. And yet he's still here. I just don't get it.
After the game Tony La Russa was asked about Franklin, and he talked about how great a competitor Franklin is, and how great the pitching coach is, and how no one is giving up. The money quote:
"I think there's a creative answer out there for us."


I don't know, maybe by creative he means retired pitchers serving as bat boys or something, but somehow I doubt it. I would imagine he meant there was some creative way of using Franklin that would turn things around for him, rather than just cutting bait with a pitcher who shows all signs of just being done. So I'm sure we'll see plenty more of Franklin.
Seriously. This is just insane.