An unidentified woman is dead this morning after a bizarre incident overnight in the Penrose neighborhood of north St. Louis.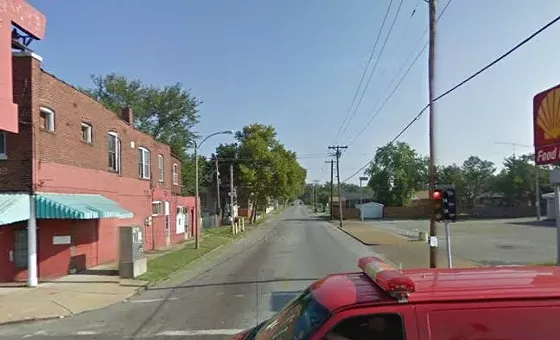 The incident occured in the 3800 block of Marcus near its intersection with Natural Bridge Avenue (above).
According to police, a 39-year-old man said he was approached around 12:30 a.m. today by a woman -- known to him just by her first name -- who asked him for a ride to meet someone. Once in the vehicle, the man told police that he realized the woman seemed intoxicated and told her he would take her home instead. At that point the woman allegedly jumped from the moving vehicle and suffered a severe head injury when she hit the ground.
The driver stopped and called police. So did another witness who saw the scene and called police saying that he, too, saw the woman leap from the vehicle. The victim did not have any ID on her person at the time. Police plan to release her name once she's identified and family is notified.
The driver passed a breathalyzer test and has been cooperating with police. He has not been issued a ticket or any other citations.