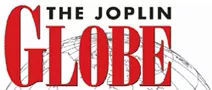 OK, so we get that it's annoying when journalists stroke each other within their own little media bubble, but permit us one moment of congratulatory naval-gazing.
Today's Post-Dispatch ran a guest editorial written by editors at The (Washington) Missourian, singing the praises of Joplin's local newspaper, The Joplin Globe. We'd also like to send a shout-out to our colleagues across the state, who have embodied the mission of community journalism by continuing to make their deadlines despite the fact that their own personal lives were thrown into upheaval.
Now, the Missouri Press Association has announced that it will support a documentary dedicated to the paper and its staff, scheduled to roll out by early next year.
Since the tornado hit last month, The Globe and its website have been the leading sources for information on how to find missing family and friends, where to get supplies and medical help and how to apply for relief and other aid. Immediately after the tornado touched down, the editorial staff worked overtime, able to remake the next day's edition in time for morning delivery -- despite the fact that 25 employees lived in homes that were destroyed or damaged. One staff member died. Following the tornado, the paper was delivered free of charge to the community centers where residents sought shelter.
The upcoming documentary, which will be produced by a trio of Missouri filmmakers led by former Associated Press correspondent Scott Charton, will feature the paper's multimedia coverage of the tornado and the lives of the employees, who have been described as "the walking wounded." The filmmakers previously teamed with the Missouri Press Association to produce "Trustees for the Public: 200 Years of Missouri Newspapers," which aired on Midwest PBS stations and won a regional Emmy.
"Scott called me couple days after the tornado and said the Joplin Globe is just doing such amazing job of covering the story, and yet at the same time a number of employees have lost their homes," Doug Crews, executive director of the Missouri Press Association, tells Daily RFT. "The circumstances they reported under are truly amazing. They've been a public service to the community, which is extraordinary because their people have suffered."
See our own coverage and slideshow of the tornado damage here.