Clay Waller was last person to see his estranged wife.
Police in southeast Missouri confirmed yesterday that the husband of a woman missing since last Wednesday is a "person of interest" in her disappearance.
That said, police stopped short of calling Clay Waller a "suspect" in a baffling case in which authorities suspect foul play. Jacque Sue Waller, 39,
vanished June 1
after stopping by her estranged husband's residence in Jackson, Missouri.
The
Southeast Missourian reports
that the couple got into an argument about their pending divorce. Jacque Waller had planned to file divorce paperwork in Cape Girardeau that day. Clay Waller told authorities that his wife walked away from his residence on foot after the argument. He then left the home and returned around 6 p.m. When he got back, Clay Waller says his wife's car -- a blue Honda Pilot -- was gone.
According to the
Southeast Missourian
, though, witnesses reported seeing Jacque Waller's car at her husband's home as late as 8:30 p.m.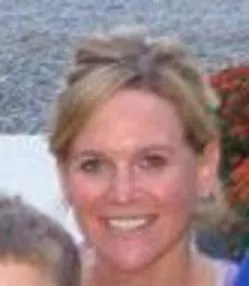 The vehicle was later found abandoned along Interstate 55, near the Fruitland exit. Police believe that sometime after 4 p.m. that day, Clay Waller hooked his boat to his red pickup and went somewhere. Police have checked at least one pond for evidence.
"There's a period of time we don't know where the boat was or where he was, so anybody that might have seen the boat attached to the red truck after 4 p.m. Wednesday, it would be helpful to have that information," Lt. David James, commander of the Major Case Squad said.
Meanwhile, Jacque Waller's sister says that Waller was scared of her estranged husband and said he was "not stable." The sister now has custody of the Wallers' five-year-old triplets.
Clay Waller is a former Cape Girardeau County sheriff's deputy who has tried -- unsuccessfully -- to run for public office in recent years. More recently, he was a partner in a construction business that went belly up last December. He remains in the area and is reportedly in contact with police.