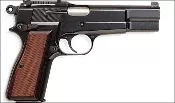 CORRECTION: This post has been updated due to a mathematical error. The number of homicides in north city last year was 111, not 101, as previously reported. That adds up to 77 percent, not 70 percent. We regret the error. And our dyslexia.
We always hear about violent crime being associated with north city, but few have taken much time to quantify it, other than the occasional interactive map. With that in mind, we thought we'd tabulate the percentage of homicides in north St. Louis last year.
But first, what is "north city"? Several people refer to it as the swath of St. Louis bounded by Delmar Boulevard to the south. That fault line goes back to the early 20th century, when St. Louis passed a segregation ordinance to prevent blacks from moving into certain neighborhoods. Some scholars, like University of Missouri-St. Louis Professor Terry Jones, consider the Delmar border label "a creature of the past," as he tells Daily RFT. Right now, says Jones, there is no clear southern boundary of north city.
For our purposes, though, Delmar Boulevard will have to suffice. So, back to the original question, what percentage of last year's 144 homicides took place in north city? And the answer is ...
76 percent.
That's 110 out of 144. Not so few that it's a shocker, but certainly not enough to declare that violent crime is entirely relegated to the northern section of the city, which, it should be noted, is home to several wonderful communities that don't deserve the "violence" tag.
The city of St. Louis includes 79 neighborhoods. Forty-seven are, for all intents and purposes, located south of Delmar (the Downtown and Downtown West neighborhoods extend just two streets north of the boulevard). Thirty-one St. Louis neighborhoods are located north of Delmar. And just one neighborhood, Covenant Blu/Grand Center, is split by the dividing line.
To compute the north-city homicide percentage, we compared the neighborhood breakdown of murders, made public each month by the St. Louis Metropolitan Police Department, with the neighborhood map offered on the city's website. The neighborhood with the most homicides last year was Fairground, where nine people were murdered.
For more interesting reading on the Delmar Boulevard divide, check out Colin Gordon's seminal book, "Mapping Decline." You might also want to read the recent piece by Rachel Lippmann of St. Louis Public Radio, or read blogger Steve Patterson's piece from a few years ago.