A Thoughtful (and Apparently Real) Letter to a Prostitute
Every so often, we scour the local Missed Connections section of Craigslist, in search of the best posts. Here is one that caught our eye recently.
"Keeping it real"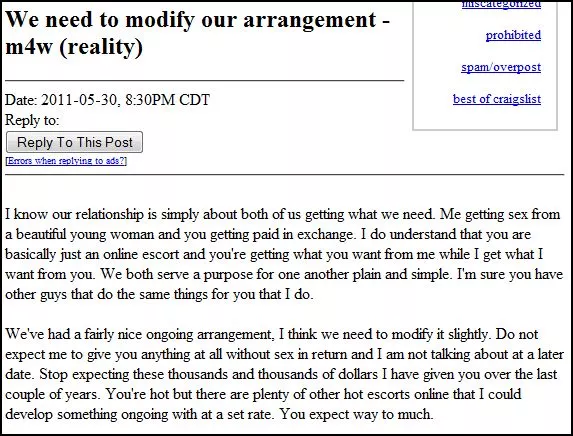 And now for the truly vulgar part of the letter. Continue at your own peril...