A St. Louis County teen is dead after being shot in the pre-dawn hours Wednesday while driving along Interstate 70.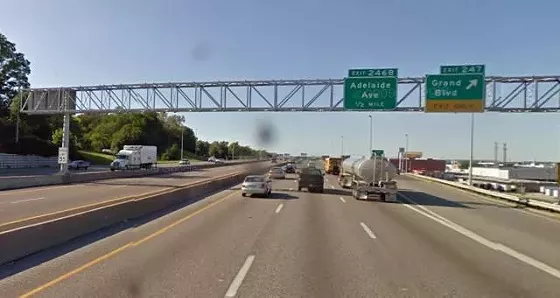 According to police, 19-year-old Albert Burks was traveling west on I-70 around 1:50 a.m. May 11 when a green two-door vehicle hit his car near the Grand Avenue exit. Passengers inside the green vehicle then fired shots into Burks' car, striking him in the head. A friend drove Burks to the hospital where he was listed in critical condition. Burks, of the 10000 block of Vorhof in north county, was pronounced dead later yesterday afternoon.
An investigation is ongoing.