UPDATE:
Police say they've arrested one suspect, described as an 18-year-old black male, and are seeking an accomplice in Monday's burglary turned murder. Police believe there is a "strong possibility" that Reiter interrupted the burglars before he was shot.
Reiter was a
22-year employee of the St. Louis American
where he served as circulation manager.
Original post from Tuesday follows...
St. Louis justified its ranking last night as
America's Most Dangerous City
with the callous murder of a man caught in the wrong place at the wrong time.
Paul Reiter, 58, was pronounced dead outside his home last night in the 5000 block of Idaho (below). Police say that the victim may have disrupted a burglary in process at one of his neighbor's homes when he was killed.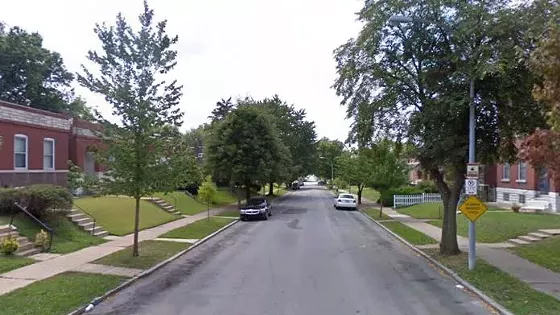 Authorities were called to the scene around 7:30 p.m. Monday and found Reiter, described as a white male, lying face down in a backyard with a bullet wound to the body.
Police believe Reiter was likely shot by suspects attempting to burglarize a home next door. An investigation is ongoing.