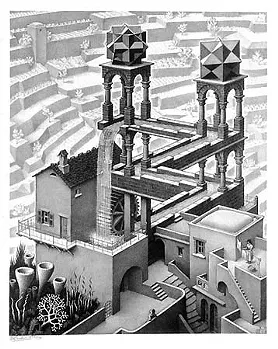 Kyle McClellan's 2011 season to date, shown here in lithograph form.
Kyle McClellan
became the third pitcher in baseball to reach five wins yesterday, throwing eight innings of one-run ball to beat
Chris Narveson
and the
Milwaukee Brewers
. He gave up four hits, walked three, and struck out three. After pitching into -- and out of -- serious trouble in the first inning, it was relatively smooth sailing for McClellan, until he appeared to run out of gas a bit in the ninth.
K-Mac's gem topped off a weekend series with the Brewers that saw some of the best pitching performances you're likely to ever come across. Both Friday and Saturday saw near no-hitters, thrown, with Jaime Garcia's two-hit, one walk shutout on Friday night one of the most achingly beautiful games I've ever seen thrown. Yovani Gallardo gave up just a single hit in eight innings to the Cards on Saturday, but also walked four and never really looked unhittable the way Garcia did at times.
McClellan's performance looks almost as good on paper as either of those others, but it was really a different breed of game. And, really, that could serve as a perfect microcosm of his season. You want results? K-Mac can deliver. You want pretty? Well, you may need to look elsewhere, then.
On the season, Kyle McClellan is sporting a 5-0 record, with a sterling 3.30 ERA. By fifth starter standards, that's not just good, that's unbelievable. The underlying numbers, though, are puzzling, to say the least.
McClellan is only striking out 4.53 hitters per nine innings, a shockingly low number. There's always a certain amount of giveback on strikeout rates when a pitcher moves from relief to starting; K-Mac struck out right around seven per nine innings each of the previous three seasons. Losing 2.5 off your K rate is more than a little giveback, though. That number puts McClellan down in dangerous territory, to be honest.
K-Mac is also sporting a 3.09 B/9 rate, which isn't bad, but isn't really anything all that remarkable. That gives him a K/BB rate of just under 1.50 (it's 1.47, to be exact), which is very mediocre territory. You want to know what a pitcher with a 4.5ish strikeout rate usually has to do to be successful? Look at
Joel Pineiro's
2009 season. He struck out just 4.42 hitters per nine that season, but his walk rate was a ridiculous 1.14.
It was a blast from the past, to put it lightly
. By comparison, McClellan's walk rate looks positively awful.
The one real saving grace for McClellan on the season has been his low home run rate. He's given up just 3 homers in 43.2 innings, good for an HR/9 of 0.62. Keeping the ball in the park can cover for a multitude of sins.
What's really strange about McClellan's numbers, though, is it doesn't really appear he's actually getting all that lucky anywhere. A strikeout rate as low as his screams out luck, but his FIP for the season is 3.99. (In other words, his ERA should be a little closer to 4.00 than it is right now, but it isn't as if he's been ungodly lucky not to be giving up half a dozen runs every time out.)
His batting average on balls in play is .283, league average is in the .290-.300 range. At the very least, .283 is well within a reasonable deviation. He isn't getting hugely lucky on the contact he's allowing. He's stranding runners at a 79.2% clip; again, that might be a tad high but not ungodly so. A few percentage points at the most.
To be honest, K-Mac's 2011 season feels to me like one of those M.C. Escher paintings, of the square staircase that only goes up or the room with all the doors. The really odd thing, though, is that instead of being a painting of something you know to be false, the picture you're actually looking at is a photo of something real. It looks like an optical illusion, but somehow it isn't. So does that make it still an optical illusion, since it's fooling you one way or the other?
If Kyle McClellan pitches exactly as he has so far for the rest of the season, his numbers will likely get just a little worse, moving toward his FIP of 3.99. (Or his xFIP of 4.17, if you want to get even more technical.) Still, for a fifth starter, a 4-ish ERA is incredibly good. Most teams are starting down ERAs a run and a half higher than that from their fifth starters.
So here's the moral of the story: if K-Mac is good, it will probably look quite a bit like his game on Sunday. He'll be successful, but it will feel like luck. But it won't be luck. It just won't be pretty.
Confused yet? Yeah, me too.