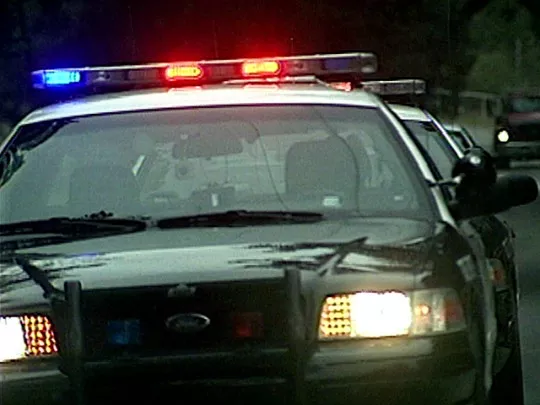 The appellate court found that police officers do have a right to collective bargaining -- but then kicked the case to the Missouri Supreme Court.
Are the cities of Chesterfield and University City required to enter into collective bargaining with the Fraternal Order of Police?
That was the question in front of the Missouri Court of Appeals Eastern District -- and today, we got our answer. But the answer wasn't the "no" that the cities were hoping for, and it wasn't the "yes" the police union wanted, either. It was the legal equivalent of Mom's familiar "go ask your father" -- two opinions saying the appellate court justices were likely to side with the police union, but wanted to the Missouri Supreme Court to make the ultimate decision.
Both cases have now been transferred to the state supreme court for its review.
In both cases, a majority of city police officers had signed interest cards, saying they wished to certify the Fraternal Order of Police as their collective bargaining representative. (In Chesterfield, that happened in 2007; in U. City, it was in 2008.) In both cases, when they asked the city to recognize the union, it declined. The union then sued, saying that the city is required by law to "establish a meaningful framework of procedures" for collective bargaining.
In the Chesterfield case, the city tried to argue that the interest cards hadn't been authenticated -- in essence, that the union failed to establish that it actually existed. But several officers testified that many of their colleagues had signed their cards in their presence, and that they themselves had done so, too. The trial court ruled for the union.
In the U. City case, the city argued only that the union had no right to sue. The trial court, too, ruled for the union.
The appellate court indicated it was likely to agree in both cases.
"In our view, the trial court did not err in determining that Union has standing or in ordering City to create a framework for collective bargaining, but we would conclude that the trial court erred in specifically directing City to designate Union as the exclusive bargaining unit at this stage of the process," the judges wrote
in the Chesterfield case
. "We would amend the trial court's judgment to eliminate that directive but otherwise affirm. However, given the general interest and importance of the questions presented, we transfer this case to our Supreme Court."
Will the Missouri Supreme Court affirm the union's standing, too? Will the cops in Chesterfield and University City officially have FOP representation? Stay tuned ...