Veteran New York Times sports columnist George Vecsey will be at O'B Clark's in Brentwood next Thursday night, May 12, for a signing party of his new book Stan Musial: An American Life. (The event is sponsored by Left Bank Books.) Yesterday he took some time out from his tour to talk to Daily RFT about Stan the Man.
Daily RFT: What inspired a New Yorker like yourself to write about Stan Musial?
George Vecsey: He was a great hero in New York when I was growing up. Honest. It's a theme in the book. I saw him play when I was a kid against the Brooklyn Dodgers and the New York Giants. New York was where he got the nickname Stan the Man.
Really.
If you know anything at all about baseball, you'd know that.
Uh...
People in St. Louis have worked over this myth that he didn't get his propers because of the era he played in, because there was this bias toward the East Coast.
Well...
Musial was beloved in New York. He'd come to town with the Cardinals and get 27 hits in three games at the Polo Grounds and then go terrorize 'em in Brooklyn. There was this day in Brooklyn when the fans were muttering "Here comes that man again." He was nicknamed by the Brooklyn fans. They loved how joyful he was. Musial would hit a ball into the corner and slide into second in a cloud of dust and come up smiling.
Believe me, Brooklyn fans could be rough, especially with the Cardinals, who were their main rivals. But the fans weren't vicious to him. He was a good citizen. You could tell that from the stands. He was one of those players who, when they came to New York, was treated like a god. He was a prince of this city.
Did you find out anything unexpected in your research?
No -- if I'd found anything newsworthy, I would've told my paper. He was exactly the person I got to cover when I broke into the business as a young reporter in the early '60s. He was a sweet, nice man. The book is structured with small chapters interspersed throughout called Musial Sightings. Those are acts of kindness.
Ruben Amaro, who's the father of the Phillies general manager Ruben Amaro, Jr., came up with the Cardinals in the 50s. He was a dark-skinned Mexican, part Cuban. He wandered into the clubhouse on his first day to get his uniform, and the clubhouse manager, Butch, gave him a baggy pair of pants. Musial came by and introduced himself and told Ruben he'd known his father -- he'd played against him when he was barnstorming in Cuba. Musial not only made Ruben feel good by acknowledging his father, he turned to Butch and said, "Get this man a better pair of pants." Ruben said that made him feel like a major-leaguer.
Some of the Cardinals didn't want to play against Jackie Robinson when he first came up. Musial had played high school baseball on integrated teams. I can't find any quotes, but it's clear from his attitude and his willingness to play, that he didn't [go along with his teammates]. He was consistent about that.
Joe Black, who was a college-educated black pitcher for the Dodgers, told me how some of the Cardinals were making remarks about him. The next day, Musial was waiting for Black. He said, "I'm sorry about that." He knew how to act. Did he get mad once or twice? Did people feel they didn't get to know him? Sure. But he was 99 percent good.
Was it hard writing about someone that good?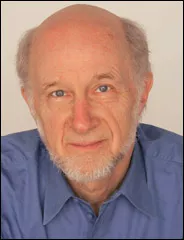 The problem is, he's not a reflective person and never was. He was never verbal, he didn't talk about money or race. He was a see-the-ball-hit-the-ball guy. He stuttered as a kid, and he was reserved about expressing himself in public.
As a writer, you want to deal in controversy. But writing this book, I was aware that so many people had nice things to say, there was a danger of him coming off as a goody-goody. He smoked. He had a drink or two. As a reporter, I wanted to let the evidence speak for itself.
It was a challenge that he was a nice person. The book is laced through with this theory about why he's not more remembered. Ted Williams didn't tip his hat to the fans, Joe DiMaggio married Marilyn Monroe. Musial was a guy who lived in a house that he decorated at Christmas. He took his kids to Ted Drewes.
Did you spend a lot of time in St. Louis?
There's quite a St. Louis feel to the book. Musial and his family were off-limits, but I talked to old players, people from the town, customers from his restaurant.
You know the book's subtitle is An American Life. Someone came up with that for me, but the more I thought about it, the more I liked it. It's not only a St. Louis story. He came from a poor Pennsylvania mill town. He was someone who looked around and saw people who wore sports jackets and knew how to handle money, and he figured out how to be like them. It's a Horatio Alger story, about a guy who did everything right. He just hit the ball.