Yesterday atop Paddy O's new rooftop bar.
We bloggers don't get a chance to leave our parents' basement very often. So forgive me if this is old news to those of you living above ground. But I just gotta say: The new rooftop deck at Paddy O's is pretty cool.
And it's even better while playing hooky from work on a gorgeous afternoon following a Cardinals victory -- as was the case for me yesterday. Following are a few shots I took of the scene yesterday at Paddy O's.
P.S. In related news, from my seats at Busch Stadium yesterday I could see that construction is moving along on what could be an even cooler rooftop bar than the one at Paddy O's. I'm talking about the one slated to open on the
20th floor of the nearby Hilton
.
Paddy O's new rooftop balcony as seen from street level...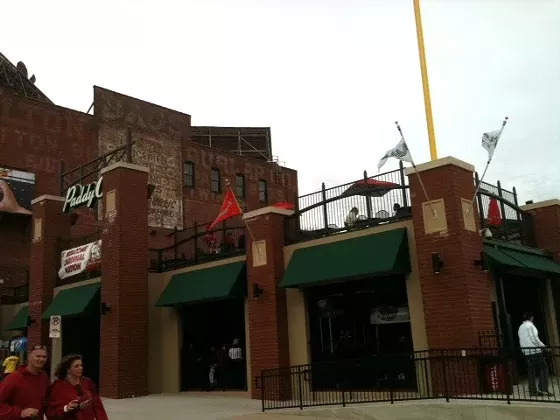 And up top...