If you read the
Post-Dispatch
online then you likely missed the following half-page ad on page C-7 of the sports section today.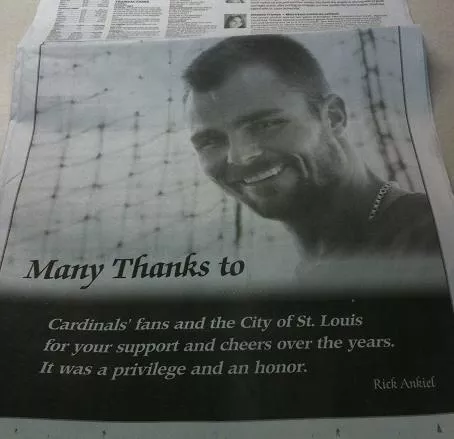 Actually can you even call it an ad? It's more like a tribute to St. Louis and the Cardinals from Washington Nationals outfielder Rick Ankiel.
Hard to believe that this week marks the first time Ankiel has returned to St. Louis since he became a free agent following the 2009 season. The picher-turned-outfielder was certainly a fan favorite here in St. Louis. Evidently, the feeling was mutual. Welcome back, Rick!