What will they think of next?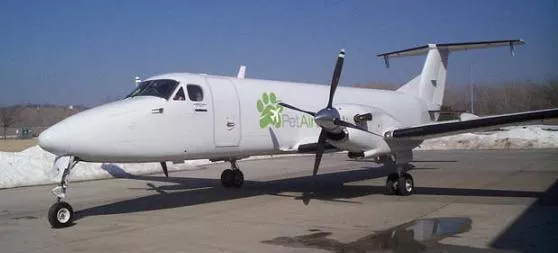 Today Lambert - St. Louis International Airport announced that
Pet Airways
will add the city to the 14 other destinations currently served by the airline.
Pet Airways offers to ship your pet in style for fares starting as low as $99. According to the airline, its "Pawsengers" are checked every 15 minutes and never stored under the seats or in baggage areas like other airlines. Oh, and pets on long journeys are even allowed to stop for potty breaks. That's nice, but the windowless planes don't offer much view. Someone alert
APSCA
, asap!