Beating out
27,000 other inferior kids
(ages kindergarten through high school) from all 50 states, a teen living across the Mississippi River from Cape Girardeau emerged victorious in the
Federal Junior Duck Stamp Art
contest on Friday.
The aptly-named
Abraham Hunter
, a 17-year-old from
Vienna, Illinois
, received a cool $5,000 from the
U.S. Fish & Wildlife Service
for his effort, which depicts a pair of
ringneck ducks
. Quacktastic!
(To all you kids who didn't win: We're just joking. You're not really that inferior!)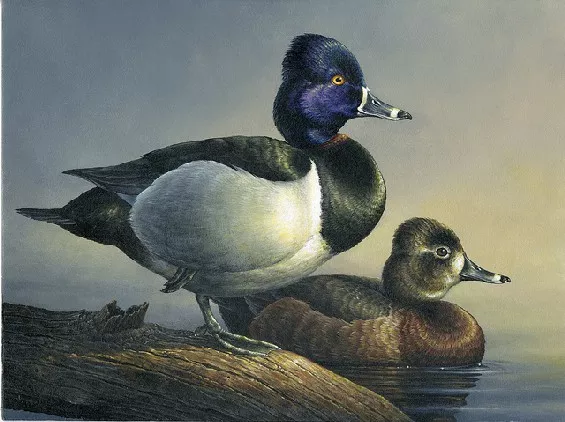 fws.gov
This painting by Abraham Hunter, who lives about 100 miles southeast of St. Louis, defeated 27,000 not-as-good paintings nationwide.