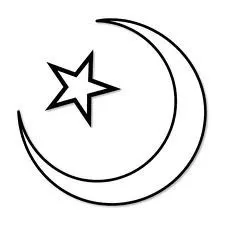 It's an uneasy time to be Muslim in Missouri. As Chad Garrison
reported earlier today
, there are no less than three pieces of legislation currently before the state legislature designed to prevent state courts from considering the Islamic religious law of Sharia when making decisions.
(We tend to agree with the commenter who said that's about as necessary as laws on kangaroo hunting and property rights on Jupiter -- is this really a problem in Missouri we need to legislate out of existence?)
But, in the midst of this seemingly anti-Muslim climate comes another in a series of community discussions on Islam, led by the St. Louis chapter of the
Ahmadiyya Muslim Community
, the country's oldest Muslim-American organization.
Tomorrow afternoon, the group is hosting a seminar and Q&A session about Islam in America.
"We will be focusing on issues like the rights of mankind in Islam, the concept of democracy and government in Islam -- especially our obligation to our country as American Muslims," says Naseer Ahmad, president of the St. Louis chapter of Ahmadiyya Muslim Community, in a press release. "We want the community to take an active part in a dialogue. Any and all questions are welcome."
Back in January
, the group held a talk that brought together local leaders of many different faiths to discuss the peaceful goals they share. Tomorrow's talk starts at 4 p.m. at the Ethical Society of St. Louis, 9001 Clayton Road.