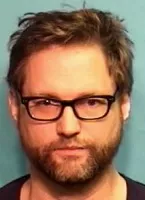 First of all, you definitely shouldn't be collecting kiddie porn in the first place.
But if you do, don't be like 52-year-old Joseph Clark, who lives in Columbia. Clark neglected to delete, or back up, his cache of kiddie porn when he took his computer into the shop for repairs last month. The technician who was working on the computer noticed a folder on the hard drive that contained "a large quantity of child pornography," according to a report by the Boone County Sheriff's Department Cyber Crimes Task Force. The tech then contacted the sheriff's office.
Yesterday detectives got a warrant to search Clark's home and seized two more computers. Clark is now in the Boone County Jail. Bond has been set at $50,000.
The sheriff's office reports that Clark's collection contained pictures of kids believed to be between four and seven years old.