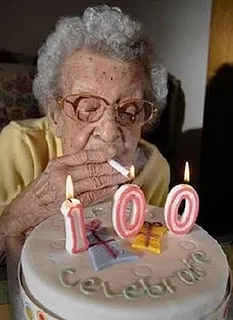 St. Louis sucks at healthy living. But we still beat a few rivals at staying alive.
Finally, something to celebrate!

A new county-by-county system to take the nation's temperature on a variety of health-related factors has determined that St. Louis City comes in dead last in the state of Missouri. When it comes to "health factors," we're worse than every single backwards-ass county in the Ozarks. We got the snot beat out of us by Kansas City.

Even Pemiscot County, which is practically Arkansas, managed to stomp us to the ground.

But here's the good news: Despite appalling health behaviors (worst in the state? hells yeah!) and devastating social and economic factors (even, again, worse than lowly Pemiscot County and every other one of Missouri's 113 counties -- take that, Jackson County!), we still managed to beat the pants off eight other counties when it came to sheer force of will.

Yep, we may be poor as hell. We smoke like chimneys and drink like, well, Cardinals fans.

But when it comes to our actual mortality rate, we, the people of St. Louis City, beat eight other Missouri counties. We managed to outlast those poor unfortunate souls in Ripley, Pemiscot, Reynolds, Dunklin, Iron, Butler, Washington, Wayne and New Madrid counties.

And really, what did you want? A long life? Or an interesting one?

The info comes from the Robert Wood Johnson Foundation's County Health Rankings, a project that apparently seeks to help convince community leaders that "where we live, learn, work, and play influences how healthy we are and how long we live."
Hear, hear! Now pass us another pack of smokes.