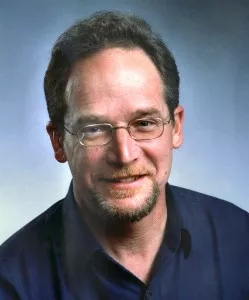 Michael Feldman is bringing his shtick to southern Illinois.
One of NPR's funniest shows is coming to
Southern Illinois University Carbondale
for a live broadcast next Saturday, March 26, at 10 a.m.
Whad'Ya Know, hosted by the very dry and very funny Michael Feldman, last broadcast from Carbondale in 1998. It must have gone well, because the promotions coordinator at WSIU Public Broadcasting, which'll be officially hosting the visit, tells Daily
RFT
that Feldman actually contacted them (rather than vice-versa) to suggest he'd like to come back. They were only too happy to oblige.
The theme of the March 26 show? "All the Southern Illinois News That Isn't." They're looking for audience members, so if you're interested, check out
this link, courtesy of WSIU
. Tickets start at $26.