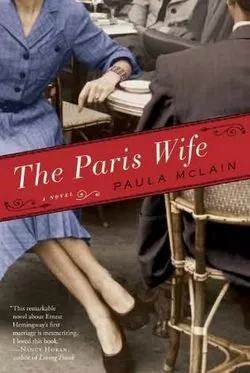 Hadley Richardson, of course, was not the only woman who grew up in St. Louis who ended up marrying Ernest Hemingway.
There was also Pauline Pfeiffer, who wasn't born here but moved here at six and went to high school here. And there was Martha Gellhorn, a talented journalist and wonderful writer in her own right. When Hemingway once bragged that he'd married three women from three of the finest families in St. Louis, Gertrude Stein famously replied that any man who married three women from St. Louis couldn't have learned much.
But Hadley Richardson was the first woman from St. Louis to marry Hemingway -- the first woman to marry him, period. And anyone who's ever read
A Moveable Feast
, Hemingway's memoir about his years with her in Paris, knows that there was a part of the macho writer who wished to God he'd stopped right there. "I wish I had died before I ever loved anyone but her," he wrote.

Regrets ... he had a few.

There's already been at least one
well-received biography of Hadley Richardson Hemingway
, but now she's getting the fiction treatment. Cleveland-based writer Paula McLain wrote a novel focused on Richardson's courtship with Hemingway and those years in Paris,
The Paris Wife
. She's here tonight in Richardson's home town to talk about the book and sign it.
The book has gotten mixed reviews (Janet Maslin, of the
New York Times
,
was particularly brutal
). But if you've got any curiosity about the woman who some critics believe was the catalyst for Hemingway's best work, it'll be worth making a trip to Left Bank Books to hear what the author has to say and pick up a copy.
The talk begins at 7 p.m. tonight at the Central West End location, 399 N. Euclid.