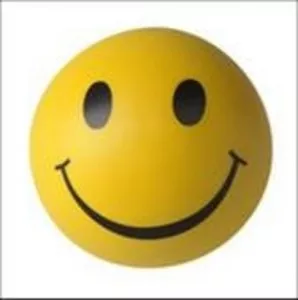 Is Todd Akin your congressman? If so, you're probably pretty happy.
The city of St. Louis may be a crime-ridden abyss. But our west-county suburbs ... whooboy, are they another story!
That's latest from pollster Gallup, which (unlike those Daily Beast polls proclaiming random cities the "fattest" or the "laziest" based on factors like the number of coffee shops or number of weight-loss specialists) actually did a
scientific survey
of the nation's quality of life.
As the
New York Times reports
, Gallup called 1,000 randomly selected Americans each day for the last three years and inquired about their emotional status, satisfaction on the job, healthiness, and the like. The pollster then sorted the results into a handy-dandy map charting "the good life" by congressional district. (See
that map here
.)
And while overall the St. Louis area scored fairly badly, the state's
second congressional distric
t -- the well-to-do Republican stronghold including northern and western suburbs like Town and Country, Ladue, Chesterfield and Kirkwood -- finished in the top fifth of the nation.
More results, after the jump.
St. Louis-area congressional districts where people fall in the top fifth of all Americans, by overall well-being:
* Missouri's 2nd district, represented by Todd Akin (R-Town and Country)

Districts in the next fifth:
* Missouri's 1st district, represented by William Lacy Clay (D-St. Louis) and including Florissant, Ferguson, University City and parts of St. Louis City
Districts in the middle:
* None
Districts in the next-to-bottom fifth:
* Missouri's 3rd district, represented by Russ Carnahan (D-St. Louis) and including Webster Groves, Mehlville and Ste. Genevieve
* Missouri's 9th district, represented by Blaine Luetkemeyer (R-St. Elizabeth) and including Columbia, Fulton and parts of St. Charles County
* Illinois' 12th congressional district, represented by Jerry Costello (D-Belleville) and including Alton, Belleville and Carbondale

Districts that are utterly miserable in every way:
* Missouri's 8th district, represented by Jo Ann Emerson (R-Cape Girardeau) and including much of rural southeast Missouri.***
(****Now really, why aren't we surprised by that one??)