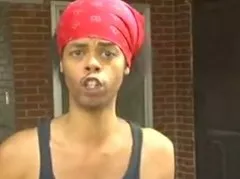 Hide your kids, hide your wife: Clayton Police have captured a bed intruder.
Today's shocking crime news comes from, of all places, the Ritz-Carlton Hotel in Clayton.
KSDK Channel 5 News reports that Daniel Hughes, a 42-year-old hotel guest from Conschohoken, Pennsylvania, told desk clerks that he'd lost his room key around 4 a.m. Sunday and needed another one. But he apparently gave the clerk the wrong room number -- and the clerk didn't bother to check before issuing him a new key.
The room in question was being occupied by a St. Louis family. And even though they'd used the chain lock to secure the room, Hughes kicked the door in and made his way to the bed of their nine-year-old daughter.
We don't want think about precisely what happened next -- as this miscreant has been charged with one count of statutory sodomy and three counts of child molestation. KSDK reports that he's being held on a $25,000 bond.
Interestingly, the whole crime appears to have been triggered by a series of accidents. Hughes was apparently intoxicated, according to Clayton Police, and the room number he gave police is the one he'd been staying in the night before.
Still, we imagine that's cold comfort to a nine-year-old girl who went to bed a hotel guest -- and woke up a crime victim.
KSDK reports that the desk clerk who gave Hughes the room key has resigned.