"Your eyes show passion and loneliness": Another Week in Missed Connections
Each week, we scour the local Missed Connections section of Craigslist, in search of the best posts. Here are some that caught our eye recently.
Passion. Loneliness. Pizza.
Man would prefer end of the world to the boot woman not seeing his post.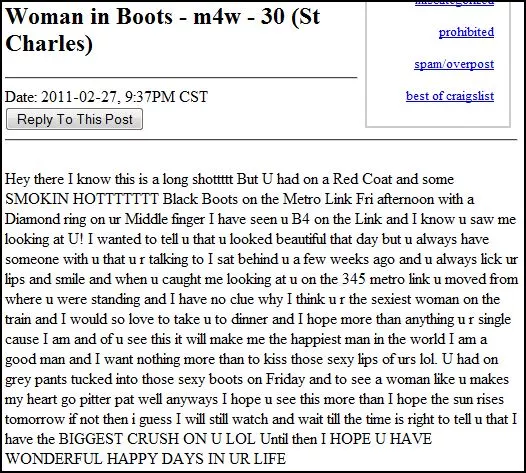 Heartwarming, and very, very long.