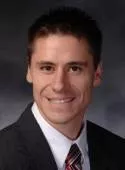 A resolution to replace Missouri's income tax with a so-called "fair tax"
passed the House Tax Reform Committee yesterday
. All eight Republicans on the committee voted in favor of the proposal; all four Democrats rejected the effort.
The proposal (
HJR8
) by state representative
Andrew Koenig
(R - West St. Louis County) would ask voters to eliminate the state income tax by 2019 and replace it with a higher state sales tax. The proposal is essentially identical to initiatives financier Rex Sinquefield is trying to place on the 2012 ballot that would do away with the income tax and replace it with a more expensive state sales taxes not to exceed 7 percent -- a figure that many believe is
way too small
to fund the state budget.
Curiously, Koenig's proposal would also prohibit sales tax on used cars but allow for such fees on new home construction. It would also give every Missouri taxpayer -- regardless of their income -- a $2,800 rebate each year to help offset the higher sales tax.
That's one of a few provisions of Koenig's "fair tax" proposal that even the chair of the tax committee questioned.
"We are not going to give millionaires rebate checks,"
Doug Funderburk
(R - St. Charles County) told the
Columbia Tribune
yesterday. "That is not the only area where we need to make an adjustment to make it truly fair."
Which is precisely the point: Is there anything "fair" about the fair tax?
P.S. Koenig, a paint-store owner by profession, is also proposing bills this session that would make it
easier for teachers to introduce religion
into lessons on evolution;
restrict certain abortion procedures
and ease state
restrictions on removing lead paint
.