"Oh, The Great Sex I'm Sure We Would Have!": Another Week in Missed Connections
Each week, we scour the local Missed Connections section of Craigslist, in search of the best posts. Here are some that caught our eye recently.


Bet you had her at "website"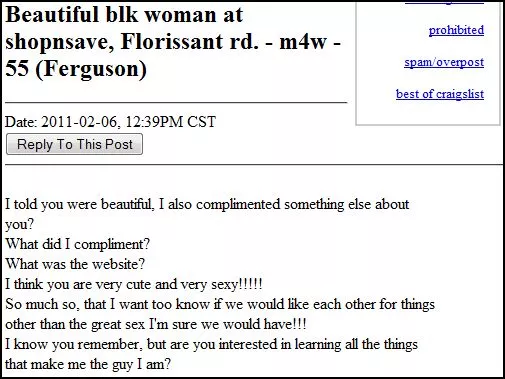 We hope you mean "BANGS" as in "hair"
Horse problem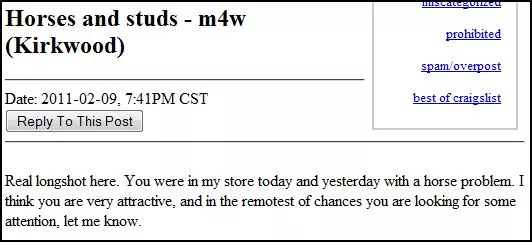 Nice winking emoticon, but we all know you mean it