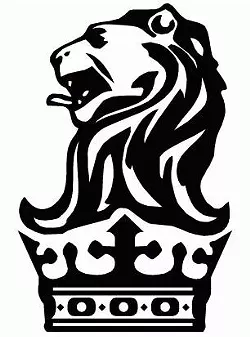 The Ritz-Carlton Lyin Lion
The
Post-Dispatch reports this morning
that the St. Louis Ritz-Carlton has become Clayton's first business ticketed for violating the city's smoking ban that went into effect last July.
The pricey hotel received the citation Saturday while hosting its annual Cigar Club party in its main ballroom. But here's where the story gets good:
Ritz-Carlton's general manager reportedly told the cops that he believed the hotel did nothing wrong because Clayton's law exempts twenty percent of hotel rooms from the smoking ban. According to the hotel's GM, the ballroom should count as one of the exempted rooms. At least, that's how the Ritz-Carlton attorneys interpreted the law.
Errr. Not! Here's how the ordinance
(viewable online)
reads when it comes to hotels:
Hotels and motels may permanently designate twenty percent (20%) of guest rooms as smoking rooms. A hotel or motel may only change the specific rooms that are designated as smoking rooms once during any twelve (12) month period.
As you can see, the 20 percent exemption is for bedrooms occupied by smoking guests of the hotel. It takes an extremely creative interpretation of the law to think it would exempt public rooms in the main body of the hotel.
Clayton Mayor Linda Goldstein tells the daily that the Ritz-Carlton alibi might be reason for reviewing the smoking ban and tightening any possible loopholes.