Hot Mama In Fishnets at Chuck E Cheese: Another Cringey Week in Missed Connections
Each week, we scour the local Missed Connections section of Craigslist, in search of the best posts. Here are some that caught our eye recently.
Giving all the little boys somethin' to look at...
Another peeper creeper!
Let's hope she likes extended sexual metaphors.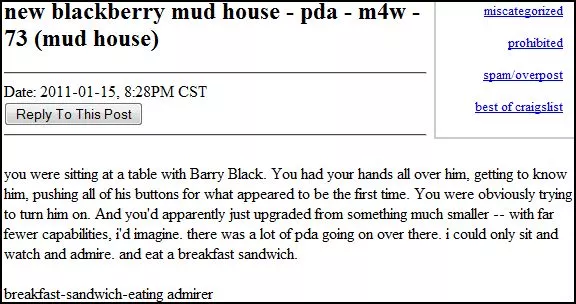 Ladycop wowza!