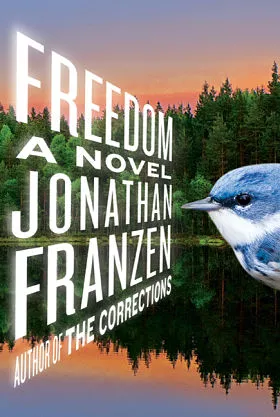 This book could save your life!
Another year in the most dangerous city in America. Gunshots went off everywhere at midnight on New Year's Day, and nobody gave you a bulletproof vest for Christmas. (Not that you asked for one. But still.) The good folks at ElectricLiterature have a solution. Of sorts. Why not carry a book?
Huge wads of paper have been proven to stop gunshots before. Back in 1912, as the Bull Moose presidential candidate Theodore Roosevelt prepared to deliver a campaign speech in Milwaukee, a would-be assassin took a shot at close range. The bullet hit Roosevelt in the side, right in the manuscript of his speech, which was stowed safely in his pocket. Fortunately, Roosevelt was very long-winded. The speech, 50 pages long and folded in half, slowed the bullet enough to save his life. (It must be admitted that Roosevelt's steel eyeglass case helped, too.)
And so the great minds at ElectricLiterature took some of the fattest books of 2010, plus an Amazon Kindle, to a shooting range to see which afforded the greatest protection. Among the chosen were Jonathan Franzen's Freedom (576 pages) and Adam Levin's The Instructions (1030 pages).
Note to Jonathan Franzen, if you're reading: Next time you publish a big, fat novel -- which will be around 2019, if you continue to produce at your current rate -- insist on a sturdier binding. It could make the book a big selling point in your hometown.