St. Louis once again topped the list as the nation's
"Most Dangerous Cities"
in 2010. Here, then, is a look at ten of the most-heinous crimes (ranked from bad to worse) occurring in and near the city within the past 12 months.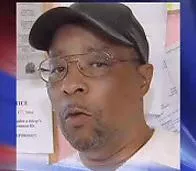 10.
The Murder of a Mayor
John Thornton was on his way home from working an overnight shift at his second job on April 1st when the mayor of Washington Park stopped to
offer a ride to a pedestrian
. Little did Thornton know that his Good Samaritan act would make him another crime stat in his hardscrabble Metro East town of all-night strip clubs and liquor stores. After getting into the car, the
hitchhiker robbed the mayor
and then shot him twice in the chest. Following a
month-long manhunt
, police arrested suspect Aaron "Chill" Jackson hiding out in the nearby town of Alorton.
9.
Senseless Killing of Rahmel McNeil
The 17-year-old student at Sumner High School was known among his friends and football teammates as an encouraging leader and positive role-model. Perhaps that's why Rahmel McNeil chose to walk away from a fight in his neighborhood this past September. But no good deed goes unpunished, as they say. Seconds later McNeil was
shot to death in broad daylight
-- just a few yards away from the initial skirmish. Terron Pool, the
16-year-old onlooker who police believe killed McNeil
, reportedly pulled the trigger after friends taunted him to "just shoot" McNeil as he walked away.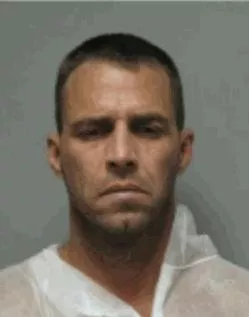 8.
Estranged Husband Stalks, Stabs His Wife
Mary Colletta filed a restraining order against her husband in July, unfortunately it just wasn't enough to keep her estranged spouse away. According to police, on August 3 Christopher Colletta waited near his wife's car in the parking garage of St. John's Mercy Hospital in suburban Creve Coeur. When Mary got off work that day, Christopher was there to greet her -- with a knife. Mary was stabbed at least a dozen times on the top floor of the parking garage and left for dead. Family members turned in Christoper a couple days later.
7.
The Families That Kill Together...

This year was marked by two different crime sprees in which a father and son were charged with participating together in a murder.
A)
In June, Devarick Thompson allegedly executed Joey Richmond, shooting him once in the forehead and three more times in the gut in a home in Pine Lawn. Suspecting that a neighbor by the name of Brian Brooks had ratted out Thompson for that murder, Thompson's step-father, Edro Odum, allegedly shot and killed Brooks. Thompson, meanwhile, went on the lam and was
arrested months later when a security guard caught him trying to ride MetroLink without paying his fare
.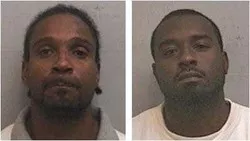 Meet the Flukers: Marlon Sr. and Jr.
B)
Marquise Griffin was hanging out with a group of teens in Belleville on a July night when gunmen in a car fired shots into the crowd. The 15-year-old Griffin was
shot in the head
and died on the scene. A few days later, police
charged 22-year-old Marlon Fluker Jr. with murder
and his father Marlon Fluker Sr. with inciting mob action. According to police, Fluker Sr. was in the car with his son and egged junior shoot into the crowd. Both father and son have previous criminal records for aggravated battery. The apple doesn't fall far from the tree.
6.
Calvin Taylor: His Brother's Reaper
Paul Taylor didn't shown up for work for a few days this past July, so concerned co-workers alerted authorities to check if anything was wrong. Police arrived at Taylor's north St. Louis County home to discover Taylor's car missing and Taylor dead from a gunshot. A few days later police in Clarksdale, Mississippi, arrested Taylor's brother, Calvin Taylor,
driving the victim's missing vehicle
. Taylor has been charged with first-degree murder and armed-criminal action.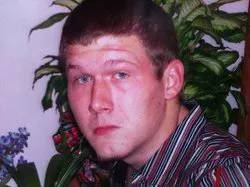 5.
Killed for Rims
Martin Lampe, of Maplewood, was in the
wrong place at the wrong time
. After a night out on the town, Lampe and friends stopped by a Sauget liquor store around 3:30 a.m. on March 25. As his friends went inside, the 23-year-old Lampe waited in the parking lot in a 2002 Chevrolet Impala with customized rims. Security cameras showed a man walk up to Lampe, shoot him twice in the gut and throw him to the curb before driving off in the vehicle. The
car was found a couple days later
in St. Louis with its 22-inch rims missing. It would take police
four more months to arrest their suspect
, 20-year-old Lason Elliot who police believe remained in St. Louis during most his time on the run -- dodging authorities on several occasions just moments before they arrived to make an arrest.
4.
Funeral for Murder Victim Begets Two More Homicides

The only thing reliable at Reliable Funeral Home? Death.
Two
thugs with a list of previous crimes for drug dealing and theft
were attending the funeral of murder victim David Davis in November when they got into a fight at the mortuary. The brawl spilled outside where Jason Finney and Trevlan Glass both drew guns and
traded fatal gunshots
with each other. A third man was also injured in the melee. Davis, whose funeral the men were attending, was
killed a week earlier
, shot around 10:30 a.m. in an alley in north city.
3.
Human Slaughterhouse
The scene was like something out of a Tarantino film. Two men staying at the New Life Evangelistic Center in downtown St. Louis allegedly lured a fellow homeless man to a vacant building in East St. Louis where they set up a "human slaughterhouse" to physically and sexually torture their pray. Authorities say that's exactly what Dennis Iagulli and James Pierson did before shooting 22-year-old Zachary Irvin in the neck. Once dead, Irvin's body was dismembered with saws, hammers and tin snips before being set on fire.
2.
Father Drowns His Son, Girlfriend in Mississippi River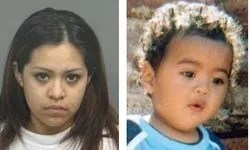 Lost to the river: Yasmin Rodriguez and Gebar Byrd Jr.
For weeks the relatives of Yasmin Rodriguez and her two-year-old son Gebar Byrd Jr. had no idea what became of the young mother and her boy. Last time they'd laid eyes on either was in mid- March after Rodriguez got into a heated argument with her boyfriend, and father of her son, Gebar Byrd Sr. inside their University City home. Then, on April 9, workers along the Mississippi River north of downtown made a grisly discovery. A body washed up to the shore appeared to be that of a young woman. A medical examination later determined it to be Rodriguez. The body of two-year-old Gebar Byrd Jr. remains unaccounted for, but authorities believe they know what happened. On March 23, according to police, Byrd Sr. took his family to North Riverfront Park on the banks of the Mississippi. Once on the riverbank, Byrd pushed his girlfriend and son into the cold, murky water. Per the St. Louis police: "Rodriguez was holding Byrd, Jr. in her arms. Byrd, Sr. pushed Rodriguez -- who was still holding their son -- into the river through mud, branches and logs. Eventually, neither she nor the baby resurfaced."
1.
Deranged Gunman Kills Co-Workers, Himself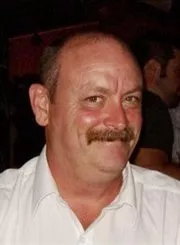 It was the first week of the year when 51-year-old Timothy Hendron, an employee at ABB Incorporated, showed up at the company's north St. Louis factory armed with an assault rifle, shotgun and handgun. He was upset with his employer over fees the company charged for its retirement program and was scheduled to appear in court that same week to address a lawsuit he filed against ABB. Instead, Hendron decided to go to work armed to the teeth. As his coworkers readied themselves for a shift change, Hendron stormed the building firing on everyone he came across. Within minutes three co-workers lay dead, five others bleeding from gunshot wounds and Hendron keeled over, the victim of a fatal self-inflicted gunshot.