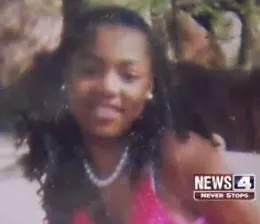 St. Louis police have arrested a 17-year-old male on suspicion that he was one of the people who fired upon a group of teenagers congregating in front of a north city nightclub Christmas night.
According to reports
, hundreds of teenagers began arriving outside Club Pulse, 8370 N. Broadway, around 8 p.m. on December 25 after hearing of a party there via Facebook. But the 18-and-over venue wasn't open to the public that night and turned the kids away. Some left. Other stayed on the parking lot.
St. Louis police report that around 10:20 p.m. two vehicles pulled into the parking lot and occupants inside the cars opened fire.
In all, nine teenagers would be shot. Ranisha Cole, 17, was shot in the chest and abdomen and died that night at a hospital. Another victim, a 16-year-old male, was shot in the neck and is believed to be paralyzed. Seven other teenagers -- a 14-year-old, three fifteen-year-olds, two sixteen-year-olds and an 18-year-old -- were treated and released with gunshot wounds to the legs, arms and hands.
The suspect vehicles were described as a red car with tinted windows and a silver four-door sedan. An investigation is ongoing.
Question: What the hell are 14-year-old and 15-year-old kids doing hanging out in front of a nightclub?