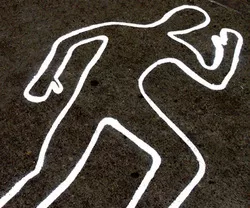 Weeks after St. Louis was
named "America's Most Dangerous City"
based on crime statistics from 2009, an
FBI report for the first half of 2010
shows that crime in the city is down from a year ago.
Mirroring a national drop in crime, St. Louis saw a 23 percent drop in violent crimes, including rape and robbery. Property crimes, including burglary and vehicle theft, dropped 21 percent.
Murders in St. Louis, however, saw a slight increase for the first half of 2010, with 62 homicides compared to 60 in the first six months of 2009. That said, it's unlikely that the current murder count,
135 homicides through Monday
, will eclipse last year's death toll of 143.