Illinois "The Worst In the Country" at Paying Its Bills, Says State Comptroller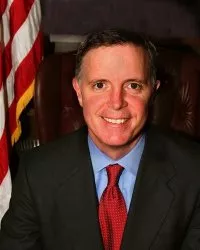 Says Dan Hynes, Illinois State Comptroller, Illinois is a "deadbeat state."
That
60 Minutes piece last evening on the insolvency of state governments
was an eye-opening experience. But perhaps most worrisome for St. Louisans was learning just how dire the situation is for Illinois, which according to its own comptroller is "a deadbeat state."
In particular, the state of Illinois:
spends twice as much as it collects in taxes
has $5 billion in outstanding bills and not enough to pay them
has tens (and maybe hundreds) of thousands of folks waiting for a check from the state
Some Illinois state legislators have been evicted from their offices because the state didn't pay the rent. Some gas station owners won't serve state troopers who try to fill up using a state credit card. Oucha-muhgoucha!
Click
here for the full segment
.
We're keeping you informed…
...and it's what we love to do. From local politics and culture to national news that hits close to home, Riverfront Times has been keeping St. Louis informed for years.
It's never been more important to support local news sources. A free press means accountability and a well-informed public, and we want to keep our unique and independent reporting available for many, many years to come.
If quality journalism is important to you, please consider a donation to Riverfront Times. Every reader contribution is valuable and so appreciated, and goes directly to support our coverage of critical issues and neighborhood culture. Thank you.