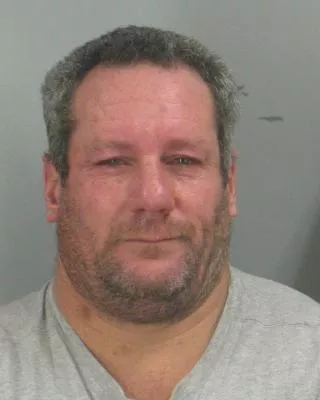 Dominic Orlando: His chemistry skills caught up with him yesterday.
Dominic Orlando, 47, was arrested by Jefferson County Sheriff's deputies yesterday and charged with possession of chemicals with intent to distribute.
And, this being Missouri, we're not talking about calcium chloride or ferrous sulfate. Per the sheriff's press release, authorities uncovered a methamphetamine lab at Orlando's home on Hencher Road in De Soto. He's being held on a $100,000 cash only bond.
Thanks to dudes like Orlando, Missouri is
once again on track to lead the nation in meth lab busts
. Missouri Governor Jay Nixon is currently pushing a
plan to make pseudoephedrine
-- a key ingredient in cold medicine and homemade crystal meth -- available only to customers with a prescription.