St. Louis police have reclassified a fatal vehicle accident as a homicide after the medical examiner found a bullet lodged in the brain of victim Phillip Galczynski.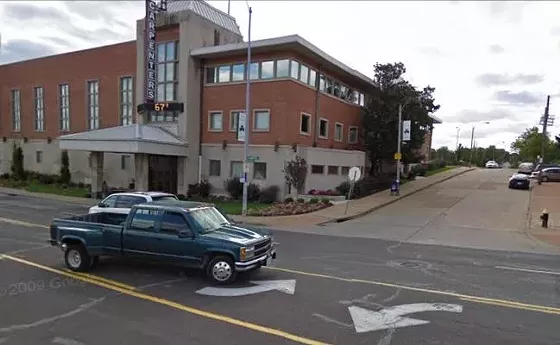 Galczynski, 35, of Herculaneum, was found inside his car, bleeding from the head around 6:45 a.m. Sunday in the 1400 block of Hampton Avenue. The
Post-Dispatch reports
the exact address as the back parking lot of the Carpenter's Union Hall (above) at 1401 Hampton Avenue.
Police initially thought he'd suffered a heart attack, causing the accident. An x-ray by the medical examiner, revealed a bullet in his head that appeared to be a recent injury. The police department says they're pursuing several strong leads.