Updated 4:20: The victim has been identified as Kenneth McClure, a St. Louis comic shop owner accused of raping a teenage girl. Full story here.

Updated 12:15 with photos of the victim's Camaro "IROC" stolen from the murder scene. Investigators are asking anyone who's seen the vehicle and/or its occupants within the past 48 hours to contact St. Louis County police. Photos appear below.
St. Louis County police are still trying to piece together clues in the murder yesterday of a white man in his 50s at Route 66 State Park.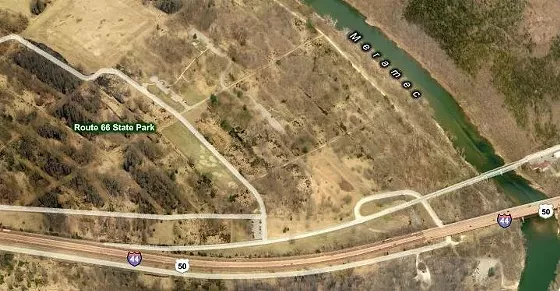 Police responded around 12:30 p.m. yesterday to a call of shots fired at the park that now occupies the
former town of Times Beach
. A park ranger found the victim dead near where Interstate 44 meets the Meramec River and described seeing an older, dark colored Camaro leaving the scene.
A vehicle matching the license plate and description of that vehicle was
found this morning
around 6 a.m. near the intersection of Juniata and Ohio in south St. Louis.
The victim's name has not yet been released. More information when it becomes available.