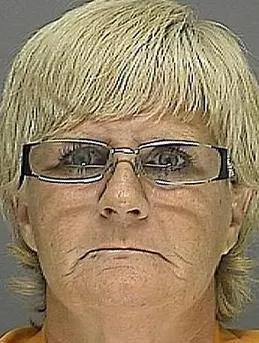 It was a nail-biter that came down to the very end. Over the weekend our
Ass Clown of the Week
anal-ysts thought for sure that the
federal authorities trying to confiscate Camp Zoe
would come from, um, behind and capture the crown.
Alas, it would not be. Patty Bigbee, the grandma ex-convict who two years ago won $1 million in the Missouri Lottery and is now broke after squandering all her winnings, was just too strong a contender. Bigbee took 39 percent of the vote after being
accused last week of trying to sell her grandson
for cash.
The federal agents who were shocked to discover drug use at the concert venue Camp Zoe garnered 31 percent of the vote. Coming in third place with 21 percent of all ballots cast was a California debt-collector accused of harassing a Belleville woman by threatening -- among other things -- to
kill her and/or eat her dog
if she didn't pay her bills.
See all last week's Ass Clown candidates and view their credentials and results
here
. And, as always, thanks for playing.