Auction for S.S. Admiral on eBay Ends in Six Days; Make Your Offer Now!
Can't believe this thing already has
16 bids on eBay
in just 24 hours.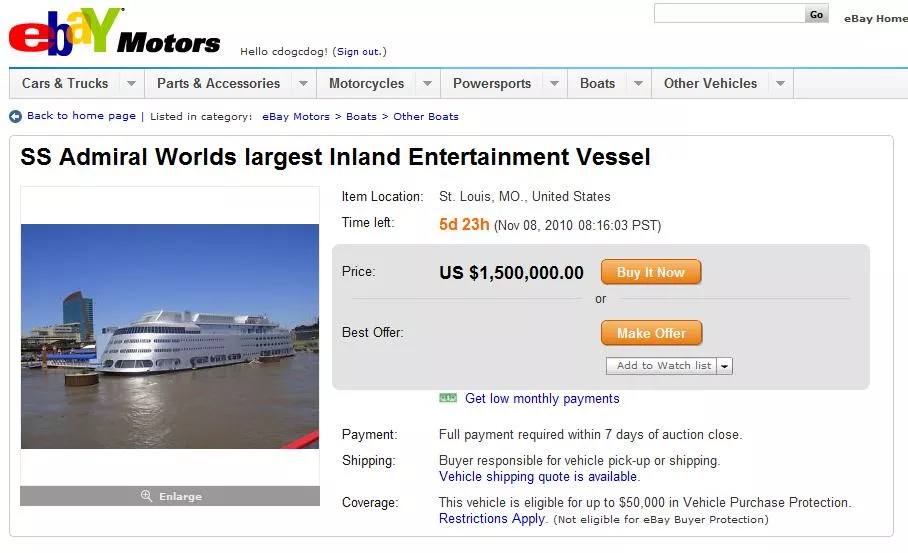 If it doesn't sell online, it looks like there's
another auction on Wednesday
of next week.
H/T: Punching Kitty.
Related Content:
After 70 Years on St. Louis Riverfront, Fate of S.S. Admiral Could be Decide Tomorrow
Riverfront Times works for you, and your support is essential.

Our small but mighty local team works tirelessly to bring you high-quality, uncensored news and cultural coverage of St. Louis and beyond.

Unlike many newspapers, ours is free – and we'd like to keep it that way, because we believe, now more than ever, everyone deserves access to accurate, independent coverage of their community.

Whether it's a one-time acknowledgement of this article or an ongoing pledge, your support helps keep St. Louis' true free press free.