Jon Stewart
and
Stephen Colbert'
s
"Rally to Restore Sanity and/or Fear"
on Saturday expecting to see...well, nobody was really quite sure what to expect. The the event's schedule was kept secret up until the last minute.
What they got, however, was three hours of comedy, music (including Missouri's own
Sheryl Crow
and Belleville's
Jeff Tweedy
) and a sincere plea for civil discourse in America.
But while the LOL's were plentiful on stage -- particularly during the
Ozzy Osbourne
vs. Yusuf a.k.a.
Cat Stevens
vs.
The O'Jays
songs involving the word "train" montage -- there were also some pretty clever people in the massive crowd. Here are the five best homemade signs we spotted over the weekend.
5. Masturbating Voter:
Christine O'Donnell
is not his candidate of choice.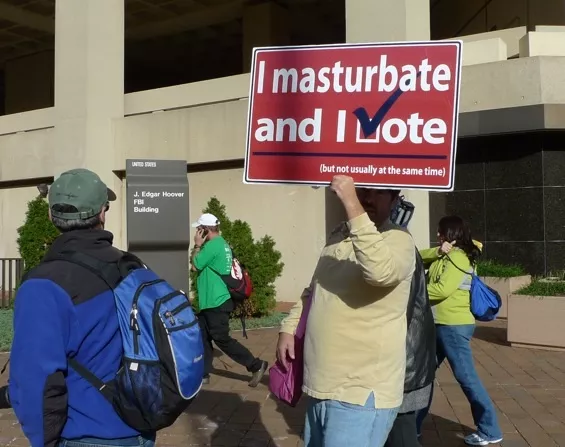 photos by Keegan Hamilton
4. A Playful Plea for Prop 19: He Definitely Inhaled, Probably A Little Too Much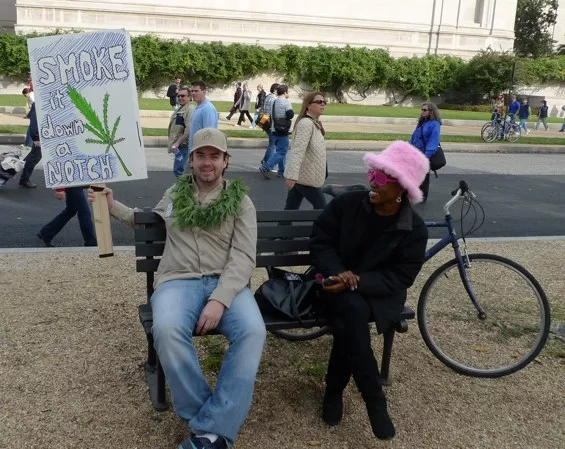 3. Colbert Gets a Mustache: Because Nobody Kept Fear Alive Like Hitler: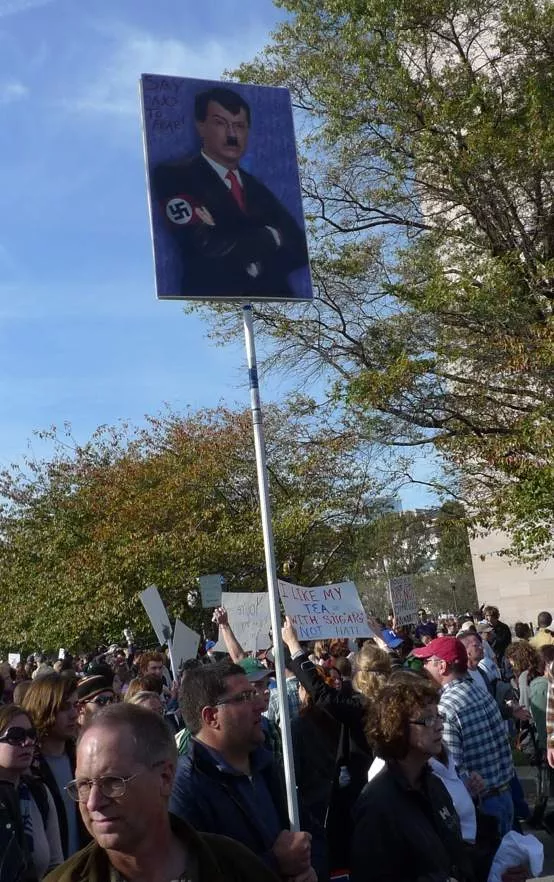 2. Taking It Literally: Because Nobody Likes Road Work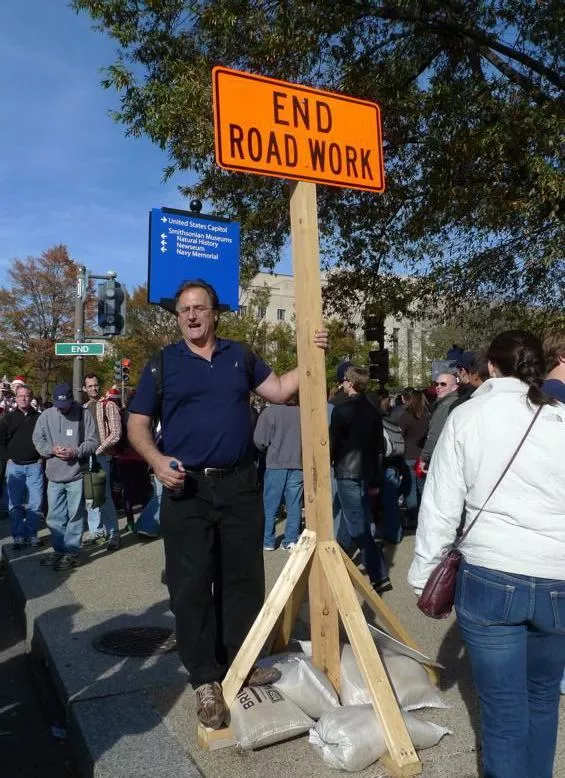 1. Conspiracy Theory: Did Anyone Ever See Chancellor Palpatine's Birth Certificate?