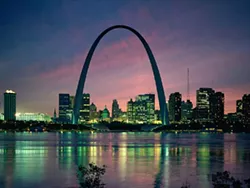 Another week another survey ranking the livability of the nation's cities. This one from
Portfolio.com
that's out with a new poll of America's most stressful cities.
Coming in at No. 5 is St. Louis with a stress index of 4.737. The most stressful city? Detroit. (They always rank No. 1 in
these kinds of polls
.)
The survey looked at a number of factors, including unemployment, days of sunshine, deaths from heart attack and stroke, murders, robberies and per capital income. Rounding out the Top 5 most stressful cities were: St. Louis; Riverside, California; Cleveland; Los Angeles and Detroit.
And the five least stressful cities? Austin, Raleigh, Minneapolis, Norfolk and Salt Lake City.