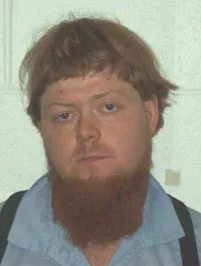 Former
Riverfront Times'
reporter Malcolm Gay is out with new revelations about
Chester Mast
, the Amish man in northeastern Missouri accused of
sexually assaulting at least six girls
between the ages of 5 and 15.
As Gay reported for the
New York Times
yesterday, elders within the tightly knit Amish community near Curryville had known of Mast's transgressions for years and had hoped to rehabilitate the now 26-year-old through religion.
Among the allegations cast against Mast is that he assaulted his cousin during a stay with his extended family in Wisconsin in 2006. The 13-year-old girl complained of a stomach ache and the 20-year-old Mast said he had a solution -- having the girl lie on her back as he penetrated her.
In an effort to cure Mast, his Amish community ex-communicated him on three separate occasions. It was only during the last ex-communication, though, that the community made the controversial decision to alert law authorities.
Church leaders say that Mast admitted to them that he assaulted the girls, so they can't understand why he's now telling law authorities another story.
"Chester is lying, and that's worse than the sex crimes, because no sin is so bad that you can't recognize it and take total responsibility," said Noel Schwartz -- Mast's uncle -- in the
Times'
piece.